IN THE WORLD of interiors, a lot of attention is given to natural light. We're told to be mindful of where light is coming from in each room, maximise any available light and – if there is no light source – turn all the lamps on and pray no one notices.
Then there are the paint colours. Rooms which are small or dark must be painted white and brightened up at all costs, no argument.
My experience? It's hard to create the illusion of natural light in a room that's not… naturally lit. You can cover every surface in white paint, but sometimes it just doesn't work, and you're left with a blindingly white room that looks even duller than before.
Obviously, in an ideal world, all of the rooms in our house would be bursting with natural light, thanks to large beautiful windows. But even if you're lucky enough to have a south facing garden, you'll still be left with some darker rooms towards the front – and typically this is where most living rooms are situated.
I think it's time to change our thinking. Instead of looking at a lack of natural light as a bad thing, or feeling under pressure to create light and space where it's just not happening naturally, you're far better off leaning into it.
Instead of sparse, cool and airy, think warm, cosy and inviting. Work with a low-light room, rather than against it, by considering the following tips…
1. Think about how (and when) you use the room
First of all, give some thought to the living room's primary function. Netflix binge? Yes. Entertaining friends? Yes. Morning coffee? Probably not. Chances are, you're mainly using your living room in the evening – and most likely as a place to relax. Because of its function, the living room doesn't necessarily need to be bright. Instead, its aesthetic should reflect its role in providing comfort. This is important to keep in mind for any room you're decorating: how do I use it? When do I use it?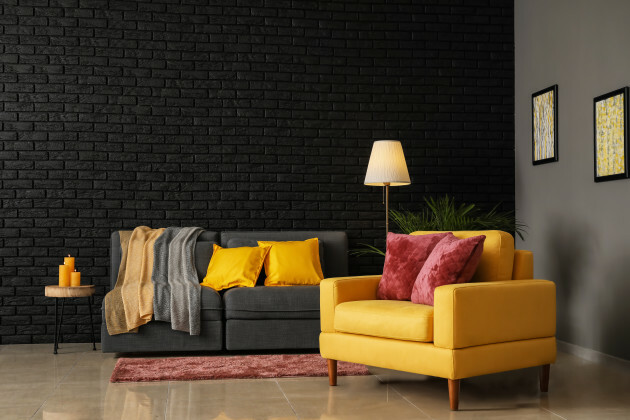 2. Switch off the overhead bulb
What is most relevant when it comes to how you use your living room is the secondary lighting. Move away from the stark overhead lighting – nothing is less inviting than a spotlight – and choose your floor lamps and table lamps that warm things up. This will be particularly effective on a dull Sunday afternoon. Opt for warm yellow bulbs that cast a soft glow, balancing the natural coolness of the room.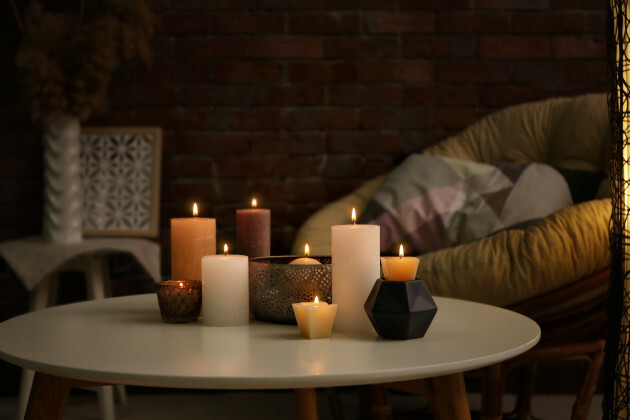 3. Choose brass and other "warm" materials over chrome
Picking out a new table lamp or wall mount? Choose metals on the warmer side of things too, avoiding chrome. Brass will always compensate for light, as will rattan or lantern style lighting. And don't forget the candles…
4. Yes, you can paint a dark room in a dark colour
A room that lacks in natural light can be seen as a negative. Instead, see it as a free pass to experiment with bolder, darker colours, making the most of the room rather than painting it white and finding it lacks in atmosphere and style. Opt for a deep green or blue (I'm a fan of Farrow & Ball's Hague Blue), revel in the luxe aesthetic, and rely on all that secondary lighting to add warmth. This is also something to keep in mind for small and poorly lit bathrooms. Stop trying to make the impossible happen and allow yourself to have some fun with colour.
5. Add extra cosiness with wool, velvet and more
Once you have your colour and lighting sorted – and you've confidently ditched the rule book – be sure to introduce lots of varying textures to further warm things up. Again, this will balance the darkness of the room. Sheepskin throws, rich kilim rugs, velvet cushions, chunky knit throws, warm natural wood in a coffee table or shelving unit – all of these textures can work together or individually to enhance your living room, making it ultra cosy and inviting. As you create your very own literal comfort zone, you'll soon forget there was ever an issue with natural light.
Caden Grimes Estates Is Licenced with the PSRA As An Estate Agent In Dublin #001883 Info@CGestates.ie